How To Become A Model For Skims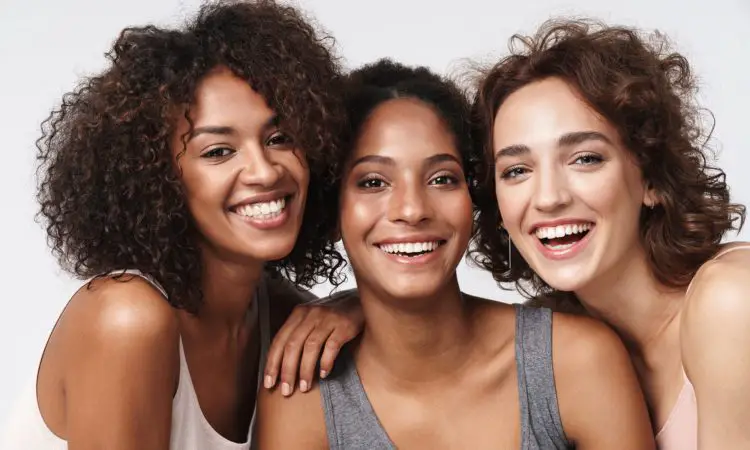 NGM Modeling is supported by its audience. When you purchase through links on our site, we may earn an affiliate commission. As an Amazon Associate I earn from qualifying purchases.
Skims is the new kid on the block for all things that need slimming. Skims promises that under that new form fitting dress you just spent a fortune on you will look sleek, controlled and beautiful.
Kim Kardashian is a whiz at marketing her image. So much so, that when she came to designers with the idea of forming a competitor to the long lived company Spanx, they thought it was a perfect idea. Now, this $4 Billion company gives Sara Blakely's company, Spanx, a serious run for the money as a major player in the undergarment market.
So, if you are a model or an aspiring model and have what it takes to model swimwear and undergarments of all types Skims just may be your ticket to stardom as a model. You may be able to follow in the footsteps of Tyra Banks, Heidi Klum, Alessandra Ambrosio, and Candice Swanepoel. So, how do you get the attention of this company that has such a bright spotlight on it?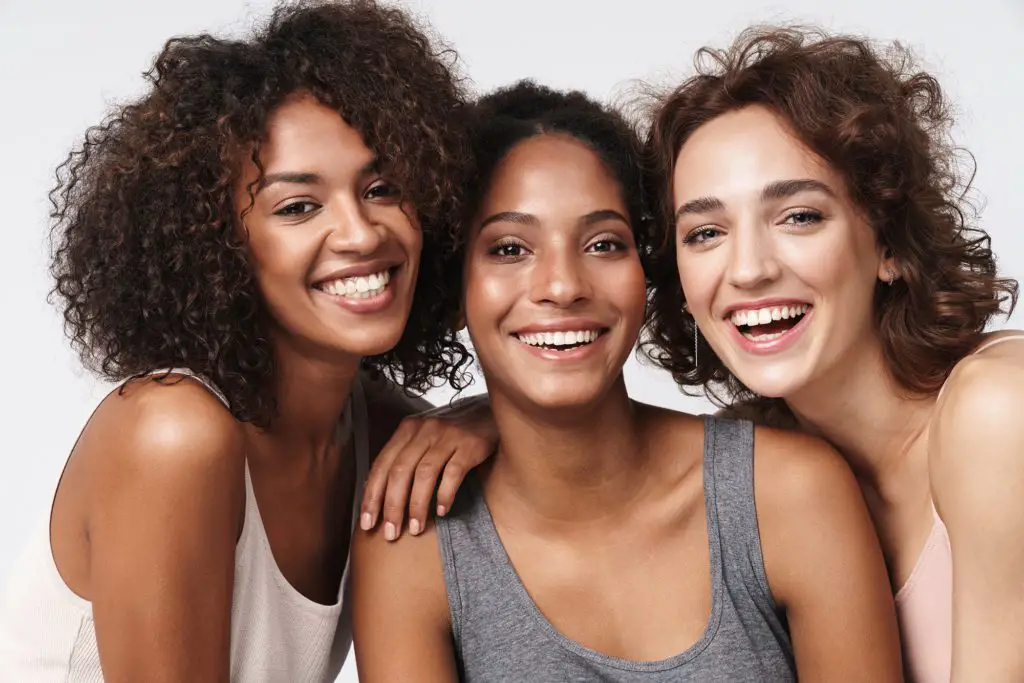 Make sure you physically have what it takes
The great news on this front is that Skims is an all-inclusive company for all body types, shapes and skin tones. We all have curves where we want them and where we don't. The only thing that is required is that you have the facial look that Skims is looking for at the time. Because Skims is constantly launching new campaigns for different looks in various locations, your chances of being the look they are searching for at any given time are high.
Because the nature of the company is to make women look and feel their best, they aren't looking for the most perfect 34-24-34 that most companies are seeking. They want a real woman with confidence and style that oozes from every pore, regardless of size, shape or body type. Therefore, there aren't many parameters when it comes to where you fit in when it comes to body image.
Curtail your portfolio for undergarment and swimsuit modeling
If you are a model, you probably have an established portfolio. However, if you are just starting out, you definitely need a portfolio that includes shots for mainstream modeling as well as swimsuit and undergarment modeling.
In addition to a current headshot that is natural and free of makeup, you should ensure that your hair is natural in style and free of too much product. You should also have a swimsuit modeling photo as well as an undergarment photo. This can be a bra and underwear or you can represent and take on the role you are applying for and wear a Skims garment that shows off your potential.
Ensure that you also detail any experience you have, hobbies and interests and what your goals are in the industry. If you strive to become an undergarment model, this is where you should state this. Ask for the job!
Clean up your social media and make it model friendly
When you apply to agencies and brands to get that coveted job, you better bet that the decision makers will be pouring over the internet to see what kind of media presence you already have. Make sure you get rid of any unsightly or negative images that could put you in a bad light.
Create social media handles that are specifically for modeling. Add to your stories and posts daily and remember to include images that portray the jobs that you want to get. If you want to model undergarments, then create content that reflects this.
You may even want to purchase a few Skims items and get professional photos taken of you wearing the ensembles so that there is no question as to whether you could really represent this company. This is eye catching to the powers that be and can enhance your chances of getting a call from Skims.
Create content wearing Skims that answers customer's questions or concerns. Review undergarments so that followers can find value in your page, keeping them coming back daily.
Posting relevant content can also help you to become an influencer for the company. Follow Skims on social media as well as casting directors and agencies for the brand. Engage in their content and focus on building relationships with decision makers. This a great way to get noticed and asked to be interviewed for upcoming campaigns. Skims also has an influencer program, so go to their website and make sure you cover all the details needed to join.
Consider applying to agencies that specializes in lingerie, undergarment and swimsuit modeling
Becoming an undergarment model for a brand like Skims requires some considerations that other types of modeling don't as heavily rely on. Undergarment modeling will require you to show a lot of skin. Therefore, you want to make sure you are going to be working with people that are professional and have the verifiable experience for working in a safe and mutually enjoyable environment.
An agent is a great partner to have in order to ensure that you will be working with professionals that have a great reputation in the industry. Ensure that you gain representation by a few agencies that specialize in undergarment and swimsuit modeling. Let them know your desire to work as an undergarment model for brands like Skims and ensure that they vet photographers and casting directors that have experience and an excellent reputation within the industry.
Major players like CM Models and LA Models either specialize in swimsuit and undergarment modeling or have a special division dedicated to this area of modeling. Apply to reputable agencies that will take your safety and best interests in mind and work hard to get you connected to the right people at Skims in order to gain upcoming jobs for campaigns.
Becoming an undergarment model for Kim Kardashian's successful company, Skims can be a lofty, yet attainable goal. Keeping these suggestions in mind and putting them into a daily plan can help you achieve that dream of modeling for Skims.