Top 10 Modeling Agencies In New York City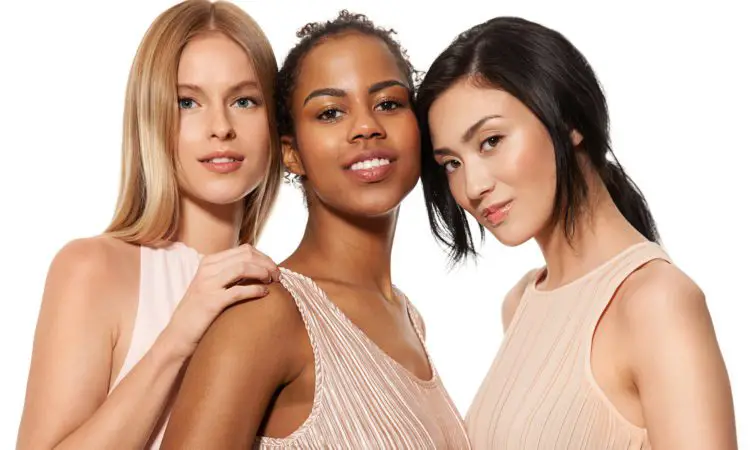 NGM Modeling is supported by its audience. When you purchase through links on our site, we may earn an affiliate commission. As an Amazon Associate I earn from qualifying purchases.
New York is the at the center of modeling in the United States. With highlights like New York Fashion Week and some of the finest modeling agencies in the world, New York is the perfect place for a model to start their career. The best modeling agencies in New York City aren't necessarily the biggest ones, or the oldest ones, so we will list out our top picks for aspiring models in the big apple.
If you want to take your modeling career to the next level apply to a few of these agencies to get started.
Top 10 Modeling Agencies In New York City
Before you show up to all of those auditions you are about to get you should review our tips on what to wear to a modeling audition and 5 things you need to do on Instagram before applying to a modeling agency.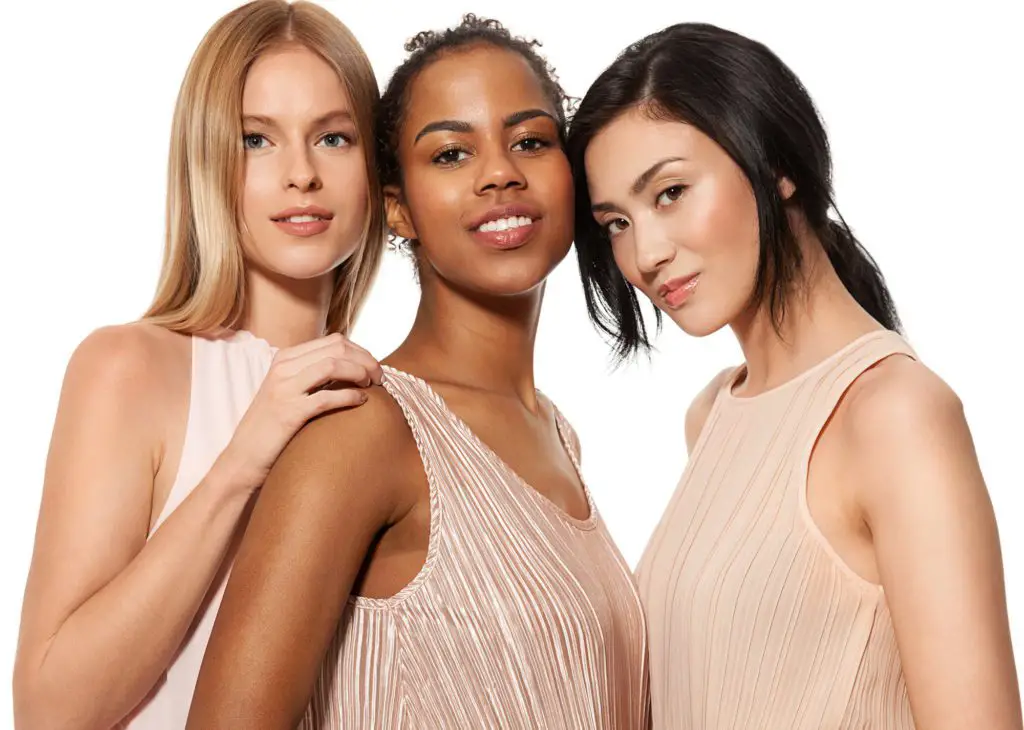 Wilhelmina Models
Wilhelmina Models is one of the top agencies in New York City. The Agency was founded by model Wilhelmina Cooper in 1967. Wilhelmina Models has agency locations in New York City, London, Miami and Los Angeles. In addition to their agency locations, Wilhelmina Models keeps close relationships with local agencies throughout the USA and is able to get models booked locally and all over the world. Wilhelmina Models has divisions for men, women and curve models. You can apply to be a model for Wilhelmina Models directly at the link below.
4 Things You Need To Know About Wilhelmina Models
Who Are Some of the Famous Wilhelmina Models
Over the years Wilhelmina Models has represented some of the most famous models in the industry. They currently represent or have launched the careers of celebrities, singers and athletes such as Demi Lovato, Nick Jonas, Naomi Sims, Nicki Minaj, Niall Horan, Normani Kordei Hamilton, Whitney Houston, Anjelica Houston, Shawn Mendes, Billie Eilish, Nadia Ferreira, Beverly Johnson, and Patti Hansen. The agency has a model roster of over 2,100 clients.
Is It Hard To Get Into Wilhelmina Models
Wilhelmina Models is a top modeling agency in the United States and currently represents 2,100 models in the fields of modeling, acting and music. It is very difficult to be selected as a Wilhelmina Model due to the amount of top talent applying to be represented. Don't be discouraged by the long odds of being signed by Wilhelmina though, if you have the fresh face they are looking for they will be more than happy to represent you in your modeling career.
What Is the Height Requirement For Wilhelmina Models
Wilhelmina Models uses the standard modeling industry height requirements of 5'8″ or taller for women and 6'0″ or taller for men. Wilhelmina Models places many models in New York Fashion Week runway shows which almost always maintain the same height requirement. Models who are under this height requirement should look for a different agency that has a petite division.
How Much Does Wilhelmina Models Pay
Models who are signed by Wilhelmina Models are paid by clients who hire them, from which Wilhelmina takes a percentage. Runway models who work regularly can expect to earn over $100,000 while those just starting out in the print and fashion modeling world will earn between $25,000 and $35,000.
Fenton Model Management
Fenton Model Management is a smaller boutique agency in New York City. Because the represent a smaller number of models they are able to give more personal service than the larger agencies. Fenton Model Management was started in 2009 and represents high end fashion models. Both men and women are encouraged to apply at the link below.
Women 360
Women 360 has offices in New York, Los Angeles, Milan and Paris. They represent a diverse group of women and treat each model as both a person and a brand. As might be gathered from the name, Women 360 only represents women and does not have a division for men. They operate under the Elite Model World umbrella but have a boutique style approach to managing their models.
STATE Management
STATE Management was founded in 2015, but has quickly started to represent models in almost every area of the field. STATE Management has offices in New York and Los Angeles and also works with models in Chicago. STATE Management represents models from kids up to senior citizens and in divisions such as curve, fitness, petite. and plus size.
Elite World Group
Elite World Group was founded in 1972 and has been helping models reach their goals ever since. Based in New York City, Elite World Group has many boutique agencies operating under it that include Elite Model Management, The Society Management, Women Management, Supreme Management Women360 Management, and EWG Management. Julia Haart is the co-owner of Elite World Group and she recently served as the CEO of the company.
3 Things You Need To Know About Elite World Group
Is Elite Models the Same as Elite World Group
Elite Models operates under the umbrella of the parent company Elite World Group. Elite Models serves as a modeling agency that can meet the needs of select models alongside other brands under the Elite World Group banner.
What Kind of Company Is Elite World Group
Elite World group is a company that has been a leader and innovator in the modeling industry for over 50 years. It serves as a parent company to famous modeling brands such as Women360, Elite Model Management and The Society Management. While Elite World Group is a real company, it does not directly represent models, which is done under the agencies under its umbrella.
How Do You Become an Elite World Group Model
The best way to become an Elite World Group model is to apply directly online on their website. You'll need to prepare 3 photos to submit during the application process. You can find the application and apply directly on the Women Management website. Applications can take some time to process so be patient after you submit.
IMG
IMG Models works with men and women and has offices in New York, London, Los Angeles, Paris, Milan and Sydney. IMG models is an elite level modeling agency that handles top end models throughout the world.
4 Things You Need To Know About IMG Models
Is It Hard To Get Accepted By IMG Models
It is very difficult to be accepted by IMG Models and most people who apply will not be selected to model for them. IMG represent the best models in the world so their standards are very high. If you are interested in working with IMG Models though, you should apply. You could be that fresh face they are looking for and the only way to find out is to apply.
Do IMG Models Make A Lot of Money
IMG Models make a lot of money and are hired on a regular basis to high paying jobs. The average IMG model makes $150,000 per year and elite models make well over $1,000,000 per year. IMG models work hard but are compensated very well for their time.
How Do IMG Models Get Scouted and Selected
Being scouted by IMG Models requires some effort and you'll need to put yourself in the best position to be scouted. You'll need to have established yourself as a brand on social media so the first thing you need to do is clean up your Instagram account. Your social media profiles are the first place a model scout will look if they are interested in you. Having a presence on YouTube is also a way to get scouted and will help you show off your creative talents.
What Agency Is Bella Hadid With
Bella Hadid is represented by IMG Models in New York. IMG Models is a top level agency that works with elite models who work internationally. A model like Bella Hadid needs one of the top management firms to represent the numerous requests for work she gets. When you reach the level of modeling that Bella Hadid has achieved, agencies like IMG Models will start reaching out to you.
NEXT New York
NEXT New York is a talent agency in New York City that represents models, actors, musicians, dancers and influencers. NEXT was founded in 1989 by Faith Kates and Joel Wilkenfeld. Both men and women are encouraged to apply for representation by this top level agency. It is easy to apply with NEXT New York as they have an application directly on their website. They will ask you for your Instagram and TikTok handles, so make sure those accounts are in good shape before applying.
FORD Models
Ford Models in New York has divisions for men, woman and curve models. You can apply to be a Ford Model directly on their website. As with most modeling agencies they'll want to see you with your hair pulled back and no makeup. Ford Models is an elite modeling agency in New York representing top talent worldwide.
Ford Models has a plus size curve division that is actively seeking new models. Ford Models is among the most influential names in plus size modeling, having helped Ashley Graham start her very successful career. If you are a plus size model that needs representation, Ford Models should be on the top of your list. To apply to Ford Models you can fill out the application on their website.
APM Model Management
APM Model Management is a boutique modeling agency in New York City that serves men and women with a focus on high fashion runway shows. If you are a runway model looking to break into the scene in New York City you should apply to APM.
The Society Management
The Society Management is a modeling agency under the Elite World Group umbrella. It handles high end models in New York City including Kendall Jenner. They represent men, women, creatives and celebrities. Chris Gay is the President of The Society Management in New York. It is difficult to be signed by The Society Management due to the high end nature of their models.
Finding A Modeling Agency in New York
There are many modeling agencies in New York so you should be selective when you are searching for one. You will most likely need to have headshots done to apply, but you shouldn't spend money to get them done right away. Seek out a local photographer who is willing to trade a photo session for pictures that both of you can use. If you are in need of training we have lots of free tutorials on our YouTube Channel and in the modeling section of this website.
What To Wear To Your Modeling Audition
Agencies will want to see your true shape, so they'll want you to wear something like leggings for women or skinny jeans for men. You should have your hair pulled back off your face and be wearing only light makeup. Check out our article of everything a model needs to have in their bag.