What To Wear To A Modeling Interview and Audition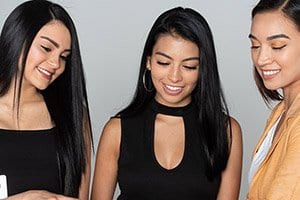 NGM Modeling is supported by its audience. When you purchase through links on our site, we may earn an affiliate commission. As an Amazon Associate I earn from qualifying purchases.
One of the worst feelings you can have is showing up to an important event dressed in the wrong manner. It can shake your confidence and leave you giving a lesser impression of yourself than you could have if you'd worn the proper clothing. Getting your attire right for a modeling interview is important as it will set the tone for your audition and let those interviewing you know that you are professional.
For some interviews the agency or brand will let you know exactly what you should wear, and if that is the case, great! But, there are many instances where the tough decision of what to wear will be left up to you. What should you do in that situation?
What to wear to a modeling interview
The perfect look for a modeling interview is to wear all black leggings and a black shirt. Wearing black for a modeling interview is the industry standard and this is the look you should go for for all of your modeling interviews. It is wise to invest in one outfit that looks great and that you would feel comfortable wearing for all of your interviews.
Sale
Bestseller No. 1
Last update on 2023-09-11 / Affiliate links / Images from Amazon Product Advertising API
If you are auditioning for a runway modeling opportunity, you'll also want to bring high heels with you, so that you can show off your walk if you are asked to do so.
Male models can wear black jeans and a black shirt.
The reason modeling agencies want everyone to wear the same clothes for a modeling interview, is that it takes the focus off of the clothes and puts the focus directly on the model. For this reason they'll also likely want you to come to your addition with only natural makeup or no makeup at all.
The people you are interviewing with are professionals, and they have interviewed thousands of models before they met you. They'll be able to tell exactly what type of model you can be in basic black clothing with no embellishments.
Many times models think they can trick or fool a casting director with fancy clothing, but it will really have the opposite effect. If they've asked you for basic clothing, make sure you stick to their guidelines.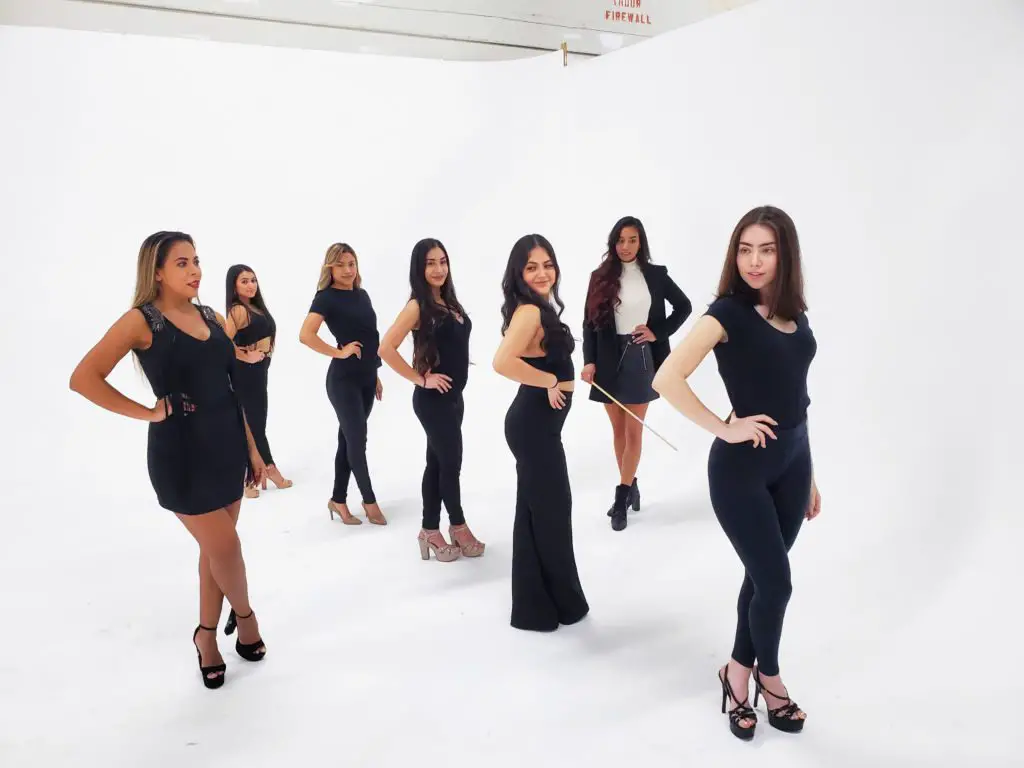 Do you need designer clothes for a modeling interview
Often times models wonder if they have nice designer clothing if it will reflect better on them during their interview. The truth is the brand label or expense of your clothing will have no effect whatsoever on your audition. As long as you show up in the clothing that was asked for, it won't matter if you spent $10 or $100 on the outfit.
The reason the expense of the clothes won't matter is that they are trying to minimize the role the clothing plays in their decision making process, so they won't consider it at all. Think of the black clothing as being like a school uniform, where everyone looks the same, so nobody gets extra favor because they have expensive clothing.
Your clothes won't matter unless you wear something they didn't want to see you in, then it will show that you couldn't follow directions, which is a bad thing.
What other clothes could you wear
If you can't find black leggings and it is last minute, you could also wear a black skirt and you will be fine. Make sure you skirt is not too short, and doesn't draw unwanted attention to itself.
The rule you must never forget when picking your clothing for an audition is that you don't want it to look like you are covering for your deficiencies as a model by wearing fancy clothing. They will see right through that, so by trying to stand out, you'll actually stand out in a way that you didn't want to.
Other items to bring to your interview
Black shirt
Black leggings
Black heels
Comp card
Pins
Hair ties
Food
Backup clothes
Packing your modeling audition bag
Models should have a modeling audition bag that is always filled with everything you need at an interview. In the bag you should have an extra set of leggings and another shirt. If something happens to the outfit you are wearing, you'll be really happy you have the bag.
Also in the bag should be a few of your comp cards, pins to adjust your clothing if needed, and hair ties in case they want to see your hair in a different fashion.
We always recommend bring some food with you to an audition. There is a chance that your audition will be delayed, and you don't want to go into it hungry if you were planning on eating afterwards.
How to practice for your modeling audition
Practice for your modeling audition by having friends or family role play being a casting director. They should ask you questions and have a conversation about what future you hope to have in modeling.
Once you have everything packed and are ready to go, check out our top tips for your next modeling audition as well as our modeling audition tips from a casting director.
If you feel like you need extra coaching we have tons of tips for modeling interviews from casting directors on our YouTube channel. Join 40,000 other models who are learning how to follow their dream every day.
What else you need to do
If we have one piece of advice we could give every model who applies with us, it would be to clean up your social media before you apply. The first thing an agency is going to do when they get your application is to look at your social media. If they don't like what they see, you'll never even get the interview. If you aren't sure how to clean it up, we've written a guide on 5 things you need to do on Instagram before applying to a modeling agency.
Good luck with your modeling interview. If you haven't gotten any yet and are looking for somewhere to apply, check out our application page.