Highest Paid Models in the World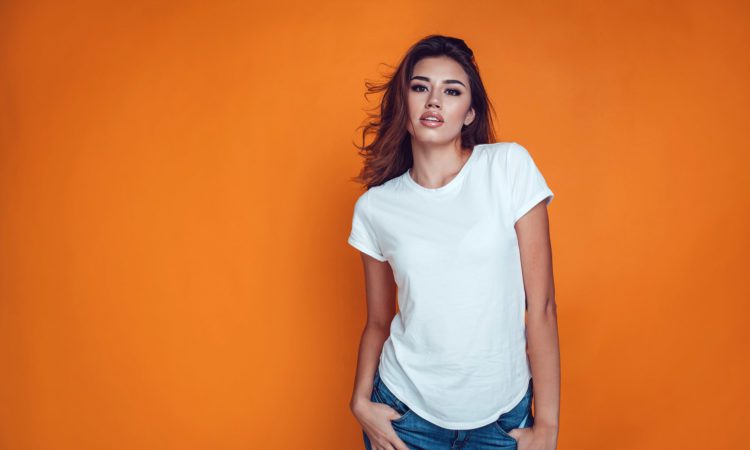 NGM Modeling is supported by its audience. When you purchase through links on our site, we may earn an affiliate commission. As an Amazon Associate I earn from qualifying purchases.
You've seen them in magazines, billboards and even television shows. They've graced the runway stage as designers, Hollywood stars and billionaires gazed at their ensembles. Their faces represent some of the best and most expensive names in fashion. I am talking about the highest paid models in the world.
These beautiful creatures have been blessed with the gift of flawlessness, but it doesn't mean they didn't work hard to get where they are today. Countless hours on planes, submerging yourself in cold water, staying up all hours of the night and wearing clothes that may not cover everything are just a few things that top models have to endure in order to succeed. Yet, they make it look so effortless.
That is why they make the bug bucks. The top models of the world have achieved fame and fortune through a great work ethic, an ability to build relationships and a little luck. Along with their good looks and the ability to sell an idea to the public, these ladies have risen to an impossibly high ranking, the highest paid models in the world.
10. Liu Wen
To be the first to do anything makes you inherently special. However, when Liu Wen was asked to represent Estee Lauder in a new campaign, she became the first East Asian model to do so. She also became the first Chinese model to grace the runway of Victoria Secret. Knocking down barriers has become her forte and companies will pay for it. Liu Wen is reported to rake in as much as $18 million a year and the sky does not even seem to be the limit for this groundbreaking fresh face.
9. Joan Smalls
Joan Smalls also broke down barriers when she became the first Latina woman to represent Estee Lauder in 2011. Since then, she has taken the fashion industry by storm and has represented brands such as Miu Miu, Louis Vuitton, Tom Ford, Gucci, Chanel, Prada, Alexander Wang, Versace, Fendi, Balenciaga, Valentino and Tommy Hilfiger, among others. Working hard has paid off in the amount of $19 million per year and there are no signs that this 34 year old beauty will be slowing down any time soon.
8. Bella Hadid
Bella Hadid has been a force to be reckoned with since she started her modeling career at age 16 when she signed with IMG Models. One month later, she was gracing the runway at New York's Fashion Week. Since then, she has become the face for Bulgari, Dior Beauty, and Tag Heuer and has been featured on International Vogue covers 29 times.
However, Hadid is not resting on the merits of her beauty. She started her own beverage brand, Kin Euphorics and is enjoying success as a business person as well. Her career success has allowed her to bring in $19 million per year and has landed her in the ranks of one of the top paid models in the world.
7. Gigi Hadid
As if one supermodel in the family isn't enough, Gigi Hadid has been gracing the covers of fashion magazines and runways since she was two years old. She has since become the face of Maybelline, was named Model of the Year at the Daily Front Row Fashion Awards, has starred in a music video and has started a clothing line, Guest in Residence features cashmere knitwear of all sorts of designs. Her ambition has no end, which has earned her a staggering $20 million per year.
6. Cara Delevigne
English model Cara Delevigne is not only a model that makes $31 million per year, she is a person that has a story to tell that many may resonate with.
After leaving school in 2009, she signed with Storm Management and, subsequently, won the Model of the Year at the British Fashion award in 2012 and 2014. She went on to star in major motion pictures, model for major brands and walk the catwalk in famous fashion shows.
However, her past hid secrets that she medicated with illicit drugs and in 2022 she realized she had a problem. She has been very candid about her rehab and her recovery and is now a beacon of light to those that struggle with addiction. Her Instagram following says it all with 43 million followers that look to her for not only fashion advice, but life advice, as well.
5. Adriana Lima
Elitel Model Adriana Lima was destined for greatness, even at a young age. She won her first beauty contest in elementary school and came in second as the "Supermodel of Brazil", when she was only 15. Today she enjoys making $31 million a year, as she models for Maybelline, Kia and Super Bowl commercials. However, her greatest success came from modeling for Victoria's Secret for nineteen years. She remains that longest employed Victoria's Secret Angel of all time.
4. Rosie Huntington-Whitely
Another former Victoria's Secret model continues to see financial success in the form of $32 million dollars a year. Rosie Huntington-Whitely is also multi-talented taking on film roles in the Transformer series as well at the new Mad Max series.
After leaving school at age 16 she got her first job in a Levi commercial. This lead to appearances in Teen Vogue and Abercrombie & Fitch before signing on with Victoria's Secret. She has since started Rose, Inc., which features clean cosmetics to all her adoring fans.
3. Gisele Bundchen
Gisele Bundchen has consistently made the headlines for more than her worth of $35 million per year. From being discovered in a Brazilian fashion mall to becoming the 16th highest paid female entertainer, to marrying one of the best footballers of all time, "Gisele" knows how to stay relevant.
Today, she has moved away from the camera and has taken on the role of  special advisor to the CEO and Board of Directors of DraftKings, in an environmental and social initiative. The company sets goals and begins initiatives, such as planting one million trees in 2022. She is a rising star in the tackling of global challenges.
2. Chrissy Teigen
After modeling in the Sports Illustrated 2010 edition, Chrissy Teigen became a household name and continues to have success in the entertainment industry by charging high fees for her appearances in television shows and other entertainment cameos. She has been so successful in capitalizing on her fame that she enjoys $39 million per year for her ambition.
1. Kendall Jenner
If you Google Kendall Jenner, you will get anything from "who she is dating to what her diet is like". However, this "Keeping Up with the Kardashians" star really got her start by modeling for brands such as Givenchy, Chanel, Versace and Dior.
As the other models on this list, she gained more recognition being a Victoria Secret Angel and has enjoyed being named the richest model in the world since 2017.
Bringing in a staggering $40 million a year before she is even 30 years old, we look to see this fashion diva to make headlines for years to come.