How To Be A Model For Lululemon: A Complete Guide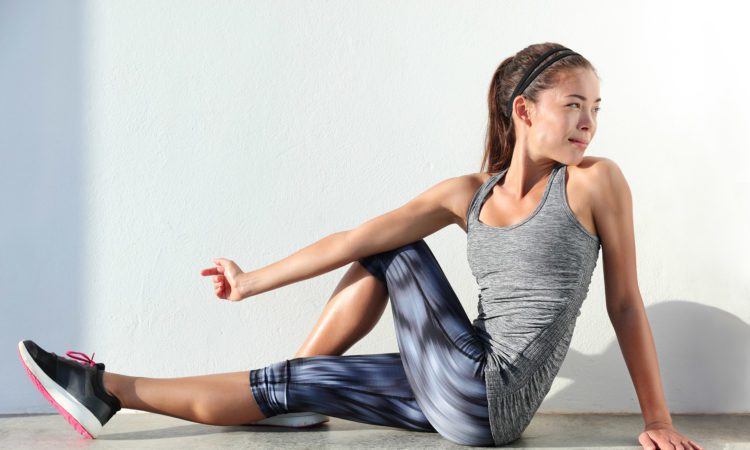 NGM Modeling is supported by its audience. When you purchase through links on our site, we may earn an affiliate commission. As an Amazon Associate I earn from qualifying purchases.
There are several ways for models to start working with Lululemon. What is best for you will depend on your goals and experience. Modeling for Lululemon is a competitive job, but with these tips you can get an edge on your competition and start modeling some amazing fitness clothing.
Lululemon is an American and Canadian athletic apparel company headquartered in Vancouver, Canada. It was founded in 1998 by Chip Wilson. Today, Lululemon has over 29,000 employees with revenues of over 6 billion dollars per year.
There are 4 ways models can work with Lululemon, which are their Ambassador Program, Affiliate Program, Creator Program and through a modeling agency. Each has it's own requirements and benefits, so study them closely before applying.
Lululemon Creator Program
If you are a content creator on sites like Instagram, YouTube and TikTok, this is the best way for you to model with Lululemon. The Lululemon Creator Program will pay you to wear and model clothing on your social media account. You'll get unique links to put in your posts and stories that will pay you money when a follower of yours purchases item from Lululemon.
The best part is that you can apply online today on the Lululemon Creator Program website. Keep reading before you apply though to get tips on how to get accepted.
There is no set amount of followers you'll need to get accepted to the Lululemon Creator Program, but you'll need to have a professional looking profile or you'll be passed over. We've written a guide on 5 things every model needs to do on Instagram before applying, and it would be wise to do those things before you click submit.
A few quick things you need to do on your accounts:
Set your profiles to public
Remove any non professional pictures
State that you are a model
For creators and aspiring models, the Lululemon Creator Program is amazing. It gives you a chance to partner with a high quality brand and make money while boosting your credibility.
Lululemon Affiliate Program
For any models that run a blog, or are involved in media or editorial publications, the Lululemon Affiliate Program is the best way for you to partner with Lululemon. Their Affiliate Program works in a similar fashion to the Creator Program, in that it pays you when a reader clicks your links and buys merchandise.
The Lululemon Affiliate Program is handled by Awin, so you can sign up for an account there if you don't already have one. Those in the program can earn between 5% and 20% when their readers buy merchandise.
Lululemon Ambassadors
There are two types of Lululemon Ambassadors, Global Ambassadors and Store Ambassadors.
How To Apply As a Lululemon Ambassador
The best way for those involved in their local fitness community to become a model for Lululemon is through their ambassador program. Lululemon has both store ambassadors and global ambassadors, but all ambassadors start at the store level. Unlike many other brands, Lululemon encourages models to walk in and ask for opportunities. If you wish to apply to be a Lululemon Model, the first thing you should do is visit your local Lululemon store and talk to them about being an ambassador for their store.
Lululemon Global Ambassadors
Lululemon Global Ambassadors are people who represent the company internationally. They started out as store ambassadors and through their work with the company have been elevated to the global position. You don't have to be an athlete to be a Lululemon Global Ambassador, as they currently consist of athletes, yogis, trainers, musicians and creators.
There are currently 47 Lululemon Global Ambassadors from a wide variety of fields:
Malia Manuel – Surfing
Lydia Ko – Golf
Craig McMorris – Snowboard
Ryan Leier – Yoga Teacher
Charlie Dark – Marathon
Rob Watson – Marathon
Jasmine Blocker – 400m
Akin Akman – HIIT
Amanda Baxter – Dance
Amber Chambers – Group Fitness
Armond Jordan – Boxing
Ashtain Rothchild – Boxing
Brady Leman – Ski Cross
Cassie Sharpe – Ski Halfpipe
Chris Ryan – Strength Conditioning
Christina Jensen – HIIT
Coffey – Run Crew Lead
Colleen Quigley – 3000m
Damian Warner – Decathlon
Dayna Pidhoresky – Marathon
Deja Riley – Boxing
Gerren Liles – HIIT
Hollis Tuttle – Row
Hunter Woodhall – 200m
Jeremy Walton – HIIT
Joe Wicks – HIIT
John Tavares – Hockey
Jordan Clarkson – Basketball
Joshna Ramakrishnan – Yoga Teacher
Julie Sanchez – Barre
Katie Bergstrom – Yoga Teacher
Kayla Jeter – Strength Conditioning
Lance Parker – Strength Conditioning
Lionel Sanders – Triathlon
Lonnie Poupard – Dance
Matt James – Marathon
Mau Diaz – Trail Running
Melissa Humana Paredes – Beach Volleyball
Mirna Valerio – Trail Running
Morit Summers – Personal Trainer
Patricia Sabulis – Pilates
Pilin Anice – Yoga Teacher
Rachel Nicks – Yoga Teacher
Samantha Gash – Ultramarathon
Sanchia Legister – Yoga Teacher
Sarah Pavan – Beach Volleyball
Tara Davis – Long Jump
As you can see, the Global Ambassadors usually fall into a few categories. They are mostly track and field athletes, teachers, boxers, or involved in some type of fitness program. They usually do not come from the ranks of major professional sports such as the NFL or MLB. This is great news for most of us, as having a great attitude and representing the company well can elevate you to this status.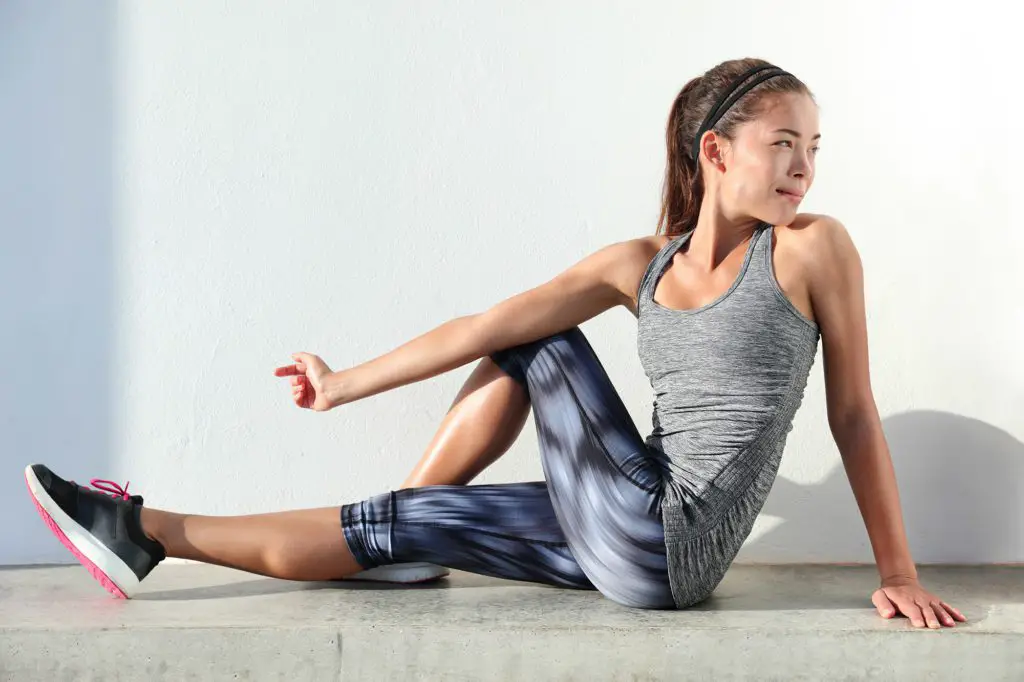 Lululemon Store Ambassadors
There are 487 Lululemon Store Ambassadors, which is the starting level of the ambassador program. Your chances of becoming a Store Ambassador are good, especially if you have a store near where you live. Lululemon Store Ambassadors tend to be people who are active in the local fitness community and have built great relationships in the area. You'll find that yoga teachers, athletes and creators make up a large percentage of the Lululemon Store Ambassadors.
To apply to be a Lululemon Store Ambassador you simply need to walk into a local store and ask them to consider you. If they are interested they will take it from there and ask you additional questions.
Store ambassadors work closely with the local stores to promote events in the community and help drive people and traffic to the store. You'll be on the forefront of the local marketing drive to make Lululemon a leader in the community. Lululemon wants their stores to be centers for people to connect and workout together and you'll be the driving force behind that effort.
What Does Lululemon Look For In An Ambassador
Local businesses need a way to connect to the community they are a part of. Store Ambassadors form that bridge between the community and the store. While you don't need to be an elite athlete to be a Lululemon Store Ambassador, you should have strong relationships with local fitness community and be willing to leverage that for the benefit of the store. You need to be professional in your actions as you are an extension of the brand.
To be considered as a Lululemon Ambassador you should posses the following qualifications:
Sweat: You are an active athlete in your community who is passionate about fitness
Grow: You are committed both personally and professionally to growing and helping others around you grow
Connect: You love using your workouts to build relationships with others
What Do Lululemon Store Ambassadors Get
In return for promoting and advancing the Lululemon brand, Lululemon Store Ambassadors receive special experiences, get products to test and are involved with a network of other fitness enthusiasts like them. Store Ambassadors are not paid financially.
Modeling With Lululemon Through A Modeling Agency
Lululemon works with various modeling agencies to hire models for select campaigns. To be considered by Lululemon you'll need to be with an agency that has a relationship with the company.
Modeling agencies will be up to date on any castings or opportunities that are available from Lululemon for models.
We recommend talking with other models that are represented by the agency you are considering to ask them what types of auditions they are usually sent on. This will give you a good idea of what the agency specializes in and what they will be able to line up for you.
Many agencies will want to sell you classes, which you don't need. If you aren't quite sure what you are doing check out our modeling resources here or on YouTube.
How Much Do Lululemon Models Get Paid
Lululemon doesn't pay their brand ambassadors financially, but instead compensate them with the latest clothing, events and resources. Creators are paid between 5% to 20% for sales made on the Lululemon website.
Modeling for Lululemon is an achievable dream for many models. Do you research and select between the various programs they offer to get started. For most people reading this, the Lululemon Creator Program path will be the easiest and fastest way to model with Lululemon.
If you thought this article was helpful, check out our guide on how to be a model for Nike.