How To Become A Model For Guess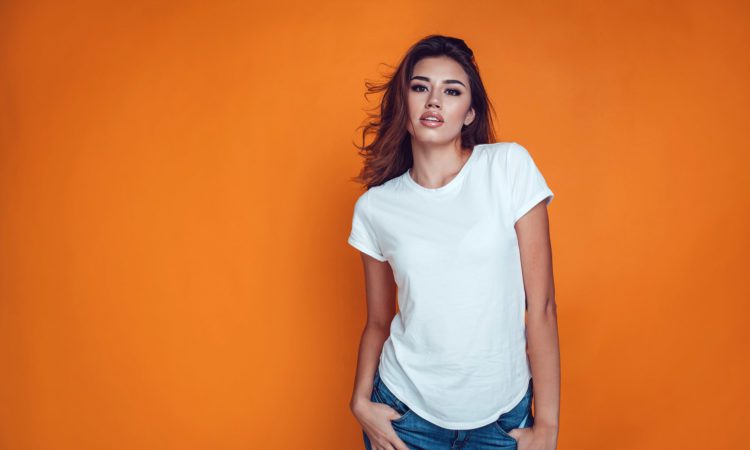 NGM Modeling is supported by its audience. When you purchase through links on our site, we may earn an affiliate commission. As an Amazon Associate I earn from qualifying purchases.
Guess is one of the most recognizable names in fashion, not only when it comes to jeans, but also when it comes to supermodels. Claudia Schiffer, Gigi Hadid and Eva Herzigova all have exploded onto the pages of your favorite magazine and that billboard you drive by everyday.
These models have all been handpicked for their ability to captivate and motivate consumers to action. That action comes in the form of customers spending billions of dollars on apparel, shoes, handbags and more.
There is one man that is responsible for the supermodel status of these women and that man is Paul Marciano. Marciano just knows deep in his bones while sifting through 500-600 portfolios a day when he finds the next Guess Girl. He says she has to be unknown and can not have worked for any other brand. He doesn't care about her measurements, however she must have that "It" factor. The woman chosen is certainly placed into a coveted role, yet how does Guess find their other models. Surely, Marciano isn't responsible for every model you see in a Guess ad.
There is usually only one model that is chosen as that year's Guess Girl. So, how does Guess find all of their other models? Through certain channels, networking and the right timing, you too can walk in the same footsteps as the infamous Guess Girl.
You must have what is required to be a Guess model
Many brands have some wiggle room when it comes to requirements to be a model for that brand. Guess is not one of these. You must have a perfect body with a height of at least 5'8 for women and measurements of a 34 inch bust, 24 inch waist and 34 inch hips. You also must have a striking feature that allures the eye to the photo in question. Do you have gorgeous eyes that are difficult to turn away from. What about a mane that anyone would kill for? As Marciano once put it, a model for Guess "has to be feminine, voluptuous, sensual, confident, strong, independent, and stand for what she wants". These attributes are all highly desirable and what Guess is looking for in any model they consider hiring.
You must work with one of the top agencies
Guess is based in Los Angeles, with a satellite in New York. The top agencies in these cities will be hearing from Guess for their next campaign, therefore, it is important to get signed with one of these agencies if you want to model for Guess. Guess exclusively works with the top agencies, so this must be a top priority if you have a goal of working with a company like Guess.
You can submit your portfolio, credential and experience to top agencies like Elite Model Management, L.A. Models, Next Management, Ford Models and Wilhelmina Models. Prepare to get rejected on your first few tries. If you manage your expectations up front, hopefully the disappointment won't be too tough when you here the word, "no".
However, keep going. Most successful supermodels went through the rejection dance for years before they got their first break. Don't let this break you. You must handle rejection with resilience and perseverance or the modeling business may not be for you. Prepare yourself to have a side gig for a while as you pound the pavement and make connections everyday to find that perfect representation that Guess is looking for.
Alternatively, you could sign with a smaller "Mother Agency" that can help you in getting national and international representation for larger brands like Guess. This Mother Agency can also handle the paperwork, contacts and negotiating with these larger agencies. This can be an easier way to get into a larger, more reputable agency. However, it may effect your pocketbook as you will be paying commission to the Mother Agency as well as the larger agency that you sign with.
Make sure your portfolio contains the right photos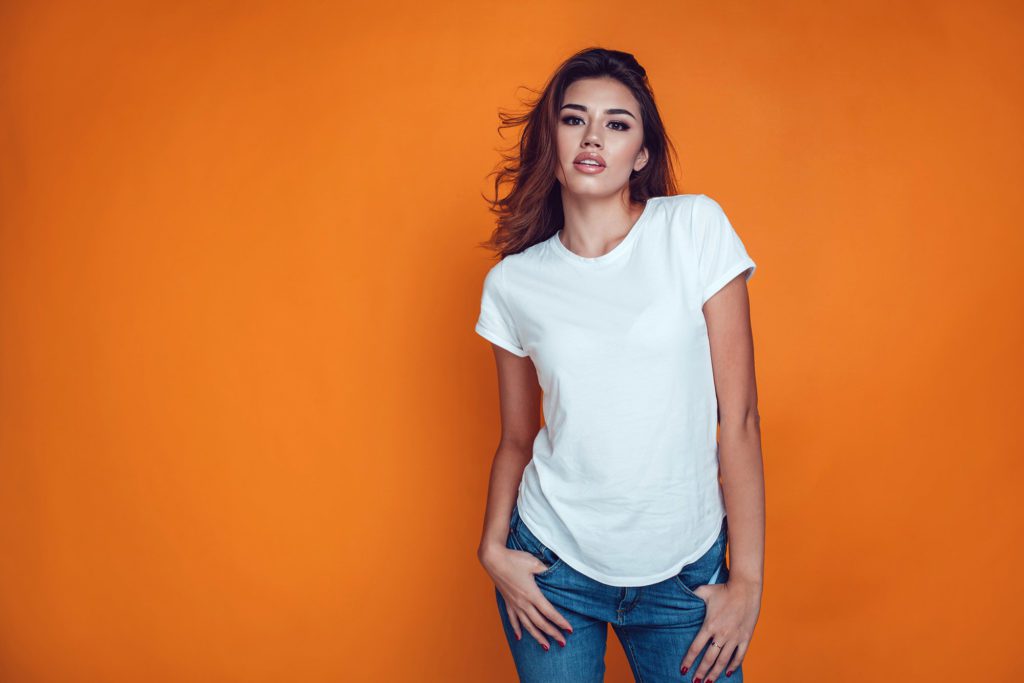 You might already have a great portfolio, or you may be a newbie and be starting from scratch. However, if you want to model for Guess, you need to have the "right" photos. Ensure that you have all of these shots covered in your portfolio to get the attention of brands like Guess.
Beauty Shot
In this photo, you should let your natural features take front and center. Wear little to know makeup, with a natural hairstyle that doesn't distract from your face.
Full-Length Body Photo
Brands like Guess want to see how your body will accentuate their clothing. The best way to feature this is by wearing a tight fitting outfit that shows off your body's curves. Your body type and its proportions can also be better viewed with this type of shot.
Commercial Shot
Guess advertises primarily through print. Including a great print or commercial shot will go a long way in catching the eye of Guess. Guess also likes to shoot in a manner that enhances your sensuality. Guess is known for their famous black and white photos. Consider shooting a sensuous black and white photo to show the brand your range.
Editorial Shot
Guess made it to fame through the pages of Vogue, Cosmopolitan and Harper's Bizarre. These magazines are known for their editorial shots that show movement and style. Don't be afraid to show your personality and what you are capable of with an editorial shot.
Along with these perfect portfolio shots, you need to include your measurements, any experience that you have had, and your hobbies and interests. Don't exaggerate your experience as this almost always has a way of coming back to haunt you. Be honest, because there is even a chance that no experience is better anyway. It is also a good idea to include any interesting story about yourself that may set you apart from the crowd and make you memorable.
By packaging all of the above advice together you can tell the story of YOU in a way that will be enticing to not only agents and casting directors, but the powers that be at Guess. Remember, that your willingness to persist and never give up will be the key to your success in becoming a Guess model.