What To Look For In A Modeling Class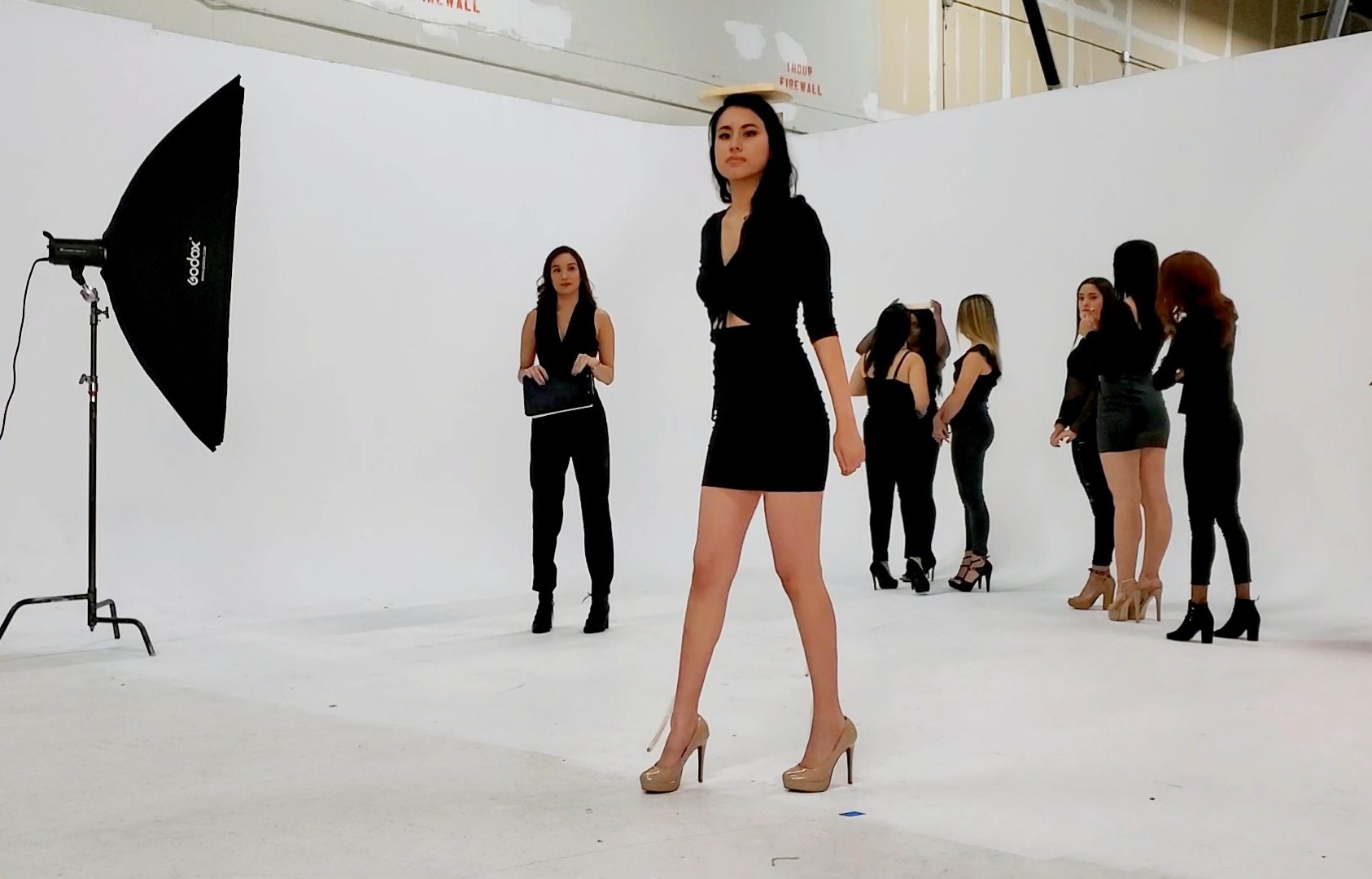 NGM Modeling is supported by its audience. When you purchase through links on our site, we may earn an affiliate commission. As an Amazon Associate I earn from qualifying purchases.
If you are about to embark on the wide world of modeling, you may be wondering if you need to go to school for such a career. How do all these beautiful people make it look so flawless? Well, some of it comes naturally and some of it is learned. You can either learn on the job, which may entail making a lot of mistakes, learning from those mistakes and then building confidence that you have overcome adversity or you can take a modeling class.
Taking a modeling class is no substitute for genuine experience, but it can teach you the basics of the business, how to carry yourself, the pitfalls of the industry and it can be a good networking opportunity.
If you are new to the business and don't know where to start, there is no harm in taking a modeling class that can point you in the right direction in order for you to start your career with your best foot forward.
Choose a Modeling school that has a great reputation
If you do a google search for modeling schools in your area, chances are you will see plenty pop up. However, it is easy to put together a website and claim that you know your craft in order to gain students. You need to do your research before joining a modeling school so that you don't become prey to a fly by night school just out for the buck.
When choosing a modeling school, ensure that there are real reviews from former students that speak about the curriculum and how effective the content was for preparing them for their career. Are these models successful? Did they go on to get satisfactory representation by a reputable agent? Do they feel prepared to have a career with longevity? Success with these elements of modeling learned from a modeling school are a good indication of its effectiveness.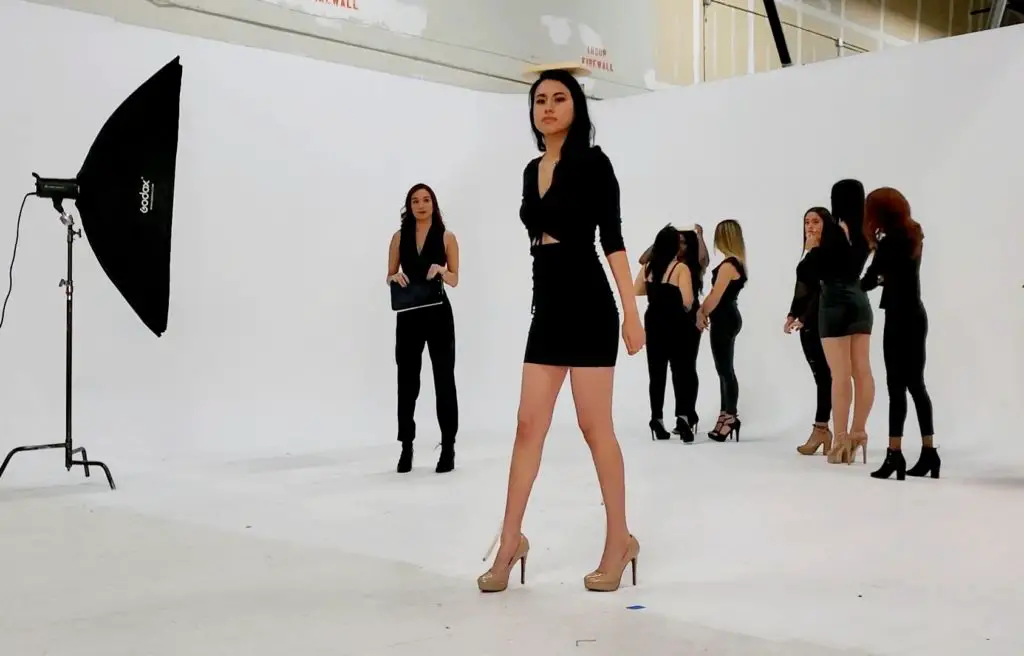 Learn Business Basics
It is important to know what you are signing up for. Ensure that you are aware of what the individual class will be, what they will teach and the time commitment that is required. A well rounded school will generally offer the following elements.
Learn Business Basics
There is a lot to learn when it comes to modeling as a business. You will be dealing with agents, casting directors, and photographers. You will be negotiating contracts in some cases and you will potentially be entering into agreements with brands and companies on your own if you are not represented by an agent. It is important to know this side of the business so that you will be prepared when decisions about your career come your way.
Learn how to own the runway
Even if you are only interested in one type of modeling, learning the ways of the runway model is always an important lesson in walk, movement and posing. Practicing on the runway will also get you used to being in front of people where all eyes are on you. If you aren't used to being the center of attention this can help to acclimate you to this new experience. Walking on the runway often builds confidence and can also build your core so that the way you hold your body while walking the catwalk doesn't feel so awkward.
Posing for Print
Learning how to pose for print modeling is a highly valuable skill in the industry. Learn how to hold your body, where to focus your eyes and how to draw the viewer into the picture. You will also learn how to feature products in an appealing way. You smile everyday, but you will learn that there are different kinds of smiles that evoke certain emotions and relay certain messages.
You will also learn how to wear the clothing that you are modeling. The way you pose can help highlight its form and function, which not only catches the eye of the viewer but creates a sense of need which is why you are modeling in the first place, to SELL!
The Basics of Skincare, Makeup and Physical Fitness
Skin care is paramount when modeling. If your skin looks dry, flaky or dehydrated this will definitely come through in photos. Modeling school will teach you what you need to know to keep healthy skin, nails and hair.
Learning the best techniques for applying makeup for color photos as well as black and white photos is also key. Learn what is good for your skin and products to steer clear of. You will also learn what looks natural and how to get that dramatic look that is sometimes needed.
Taking care of your body is also one of the most important things you can do as a model. Staying toned and healthy by exercising and putting nutrient dense food into your body will not only make you look gorgeous, but also make you feel your absolute best.
The Mechanics of the Photoshoot
If you have never modeled, then chances are you have never participated in a photo shoot. Photo shoots can be intimidating at first. However, as you get more comfortable in front of the camera and taking direction from the photographer, it will become second nature. It is also important to practice posing for a photoshoot so that you will learn what looks good and what you need to work on. Posing in front of the camera doesn't always come easy, so this is a great opportunity for practice.
The Importance of the Modeling Showcase
An important aspect of most modeling schools is the modeling showcase. At the end of your schooling you will probably be invited to a modeling showcase where you will have the opportunity to show your newfound skills to agencies in the area. This can be a slam dunk for your career if you gain an interview from an agency through a showcase.
When choosing a modeling school, it can be a little confusing when learning what is important to know as a model. By following this guideline, you will be on your way to learning what it takes to be a successful and happy model.