How To Become A Mature Model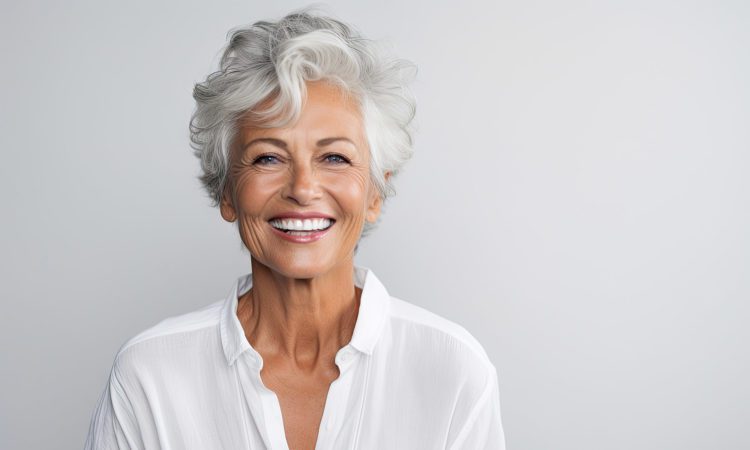 NGM Modeling is supported by its audience. When you purchase through links on our site, we may earn an affiliate commission. As an Amazon Associate I earn from qualifying purchases.
As "baby boomers" age, the need to feature products and services in a way that attracts this segment of the population grows. Companies are looking to the "over 50" population to help their bottom line. With $3.2 trillion in spending potential, the mature population is a lucrative endeavor for companies to reach. This population controls over 50% of the wealth, so they are not a demographic to ignore.
You may be thinking of either making a career change or you may be looking for supplemental income. If you are fifty and over and have an interest in modeling, this may be a great career to dabble in or dive head first into. Mature models are on the rise in demand. You may just be living in the right time to jump on the train to a new rewarding career.
What type of model do you want to be?
In mature modeling there still remains several different types of modeling. You need to decide what you are best suited for and where your interests lie.
Are you a woman over 5'9 with a lean figure and long legs? You may be best suited as a fashion model. There is a need for mature women to walk the catwalk at fashion shows featuring the latest trends and brands. This could be your calling.
Have you dreamed of being featured in your favorite brand's catalog or posing for magazine advertisements? You may want to pursue print or commercial modeling. This type of modeling is probably the most in demand for a mature model, so there will be plenty of jobs to go around.
Another great type of modeling for a mature model is parts modeling. If you aren't interested in showing your face but have nice marketable hands, feet or legs, consider modeling these parts. Companies that sell shoes, jewelry, gloves and cosmetics all have a need for this type of model.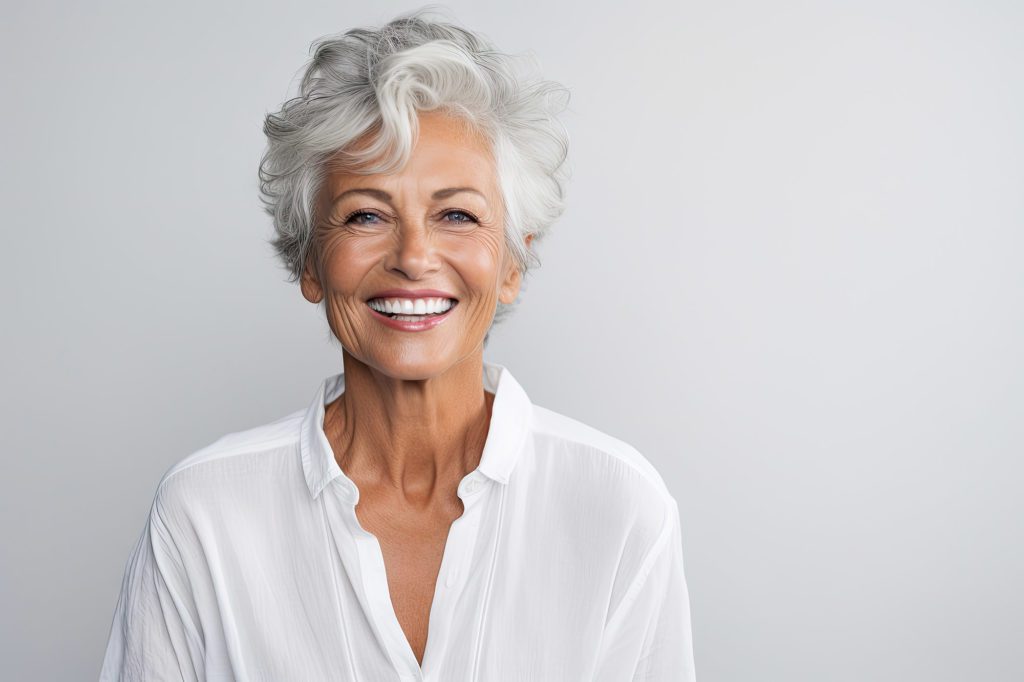 Keep an eye out for casting calls
Brands and agencies will often have casting calls to find fresh new talent. This may be a great first step into the world of modeling. Check brand's websites frequently to see when they will be holding open casting calls so that you can attend. You may be asked to act out a scene or pose with a product. You don't have to have a portfolio at this point, but make sure you do have at least one photo you can leave with the director so that they will have something in order to remember you. You may get a call back or you may have just met some really nice people. Whatever the outcome, you will have gained an experience which will help you grow in your career.
You will need a portfolio
After you have tested the waters of modeling and you decide that you want to pursue it further, it will be time to start putting together a portfolio. At this point in your life, you probably have friends in the industry or know someone that would be helpful in taking some professional photos of you to include in your portfolio. If not, you may want to invest in hiring a professional photographer that can take great photos and guide you in what agents and brands want to see.
Take 5-7 of the best photos and construct a portfolio that highlights your strengths. Try to include photos that are natural with minimal makeup and simple form fitting clothing so that viewers can see how you photograph as well as how clothing will fit you. Include smiling and non-smiling photos. Your photos should be up close and in focus and include a headshot as well as a full body shot. Detail your hobbies, interests and experience along with your measurements.
Partner with an Agency
Successful and reputable agencies all have a mature modeling division. Apply to local agencies in your area as well as agencies in markets that you are interested in working in. Los Angeles, New York and Miami are all hubs for modeling. Send your portfolio to these agencies and follow up with a phone call to speak with a decision maker. This step in the process can be a grind but it is one of the most important parts in developing your career.
When speaking to an agency, be up front with what your goals are. If you have a full time job and only want to dabble in modeling, communicate this to the agency. If you are starting a whole new career and want to be sent every opportunity, make sure they also know this.
Good agencies to contact for mature modeling include Ford Models, IMG Models and Elite Management. Smaller boutique agencies in your hometown are also good to contact if you have no interest in traveling.
Build a social media presence
Although face to face meetings and interviews are a big part of gaining modeling jobs, social media is a great way to gain traction in the business. If you don't already dabble in social media, now is the time to begin creating accounts and learning how to leverage this medium to help you in your career.
Go to Instagram, TikTok and Facebook and create accounts that are just for modeling. Include photos from your portfolio as well as photos from any jobs that you have had. Make sure you are also following brands, agencies, photographers and other models that you admire. Build relationships with these industry professionals by commenting often and engaging in their content.
You can also work hard to build your own following of like minded people that have similar interests. If you champion a certain brand, consider becoming an ambassador. You can begin advertising for the brand by posting content that others want to see. The brand will notice your followers and possibly ask to partner with you in other projects. This is another great way to generate income.
Becoming a mature model either as a side gig or a full time job can be rewarding and enjoyable. With your experience in life and career you can bring a lot to the table. Make connections and follow up on these connections and you will be on your way to a fabulous new career.