How To Become A Model For American Eagle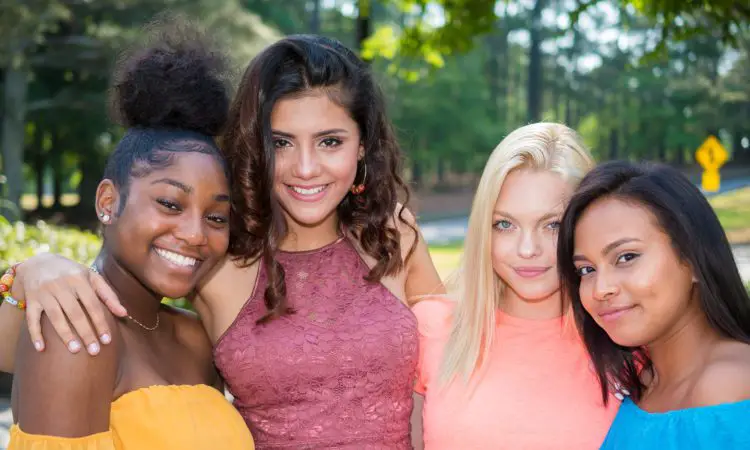 NGM Modeling is supported by its audience. When you purchase through links on our site, we may earn an affiliate commission. As an Amazon Associate I earn from qualifying purchases.
American Eagle is a lifestyle, clothing and accessories brand that targets high school and college students as their customers. Other brands in the group are Aerie and Todd Snyder. For many models, working with American Eagle on one of their campaigns is a dream job. Here we will outline how to become a model for American Eagle and what will give you the best chance of standing out in the process.
American Eagle was founded in 1977 in Pittsburgh, Pennsylvania and is headquartered there to this day. They have 1,307 locations worldwide.
Become An American Eagle Ambassador
American Eagle has a unique ambassador program open to models 18 years of age or older. The American Eagle ambassador program started in 2017 with 40 ambassadors and has now grown to include over 385 ambassadors in its history.
To qualify as an American Eagle brand ambassador you'll need to meet the following requirements:
Be a citizen of the USA or Canada
Be at least 18 years old
Be active on social media
Have a focus on creating great video content
Have a good understanding of TikTok Videos
Have skills at creating Instagram Reels
Be confident, vibrant and creative
Create a sense of community with your content
To apply for the American Eagle brand ambassador program visit the Aerie Real Ambassador application website, and fill out the information under opportunities.
To see some of the current ambassadors you can search for #AerieREAL on social media.
Brand Ambassadors at American Eagle work to serve as the face of the company and engage customers through content creation on social media. They are tasked with building a positive image of the brand and clothing to help their peers make a decision about buying American Eagle products. To be considered for an American Eagle ambassador position you'll need to display a high level of professionalism and competence.
Aerie ambassador and models will get a stipend to spend in the store and a percentage off all clothing bought from the brand. American Eagle ambassador models do not receive a paycheck, but are instead paid in perks.
Craft Your Profile
Before you start sending off applications to brands and modeling agencies you need to clean up and make your modeling profile look professional. You only get once chance at a first impression, so you want to do this important step before you actually apply anywhere.
Here are 5 things you need to do on Instagram before you apply to a modeling agency.
Once you've drawn the attention of model scouts you'll have about 30 seconds of them looking at your Instagram profile for them to determine if they want to dive deeper into your career. You should treat your modeling Instagram profile as a resume at all times and make sure it displays things you want model scouts to see.
If a model scout looked at your social media accounts today, would they be impressed? You won't get any warning when they are about to look, so always keep it looking fresh. A few tips:
Set your account to public
State that you are a model
Only post pictures that cast you in a professional light
Don't delete your photos
Don't constantly change your profile name
Make A Portfolio
A portfolio will showcase what you can do as a model in various situations. These are the pictures you should be uploading to your social media for model scouts to see. You shouldn't need to pay to have a portfolio done, but team up with local photographers who are also looking to build up their portfolio. You can trade your services as a model for their services as a photographer.
Aim to have some pictures in your portfolio that mimic the type of photos that American Eagle uses in their advertisements. This will clear one hurdle of letting model scouts know that you can handle the type of shots they are looking for.
You should also include a few head shots, and product shots to round out your portfolio. If you have friends that are also into modeling it is never a bad idea to put a group shot or 2 in your portfolio as well.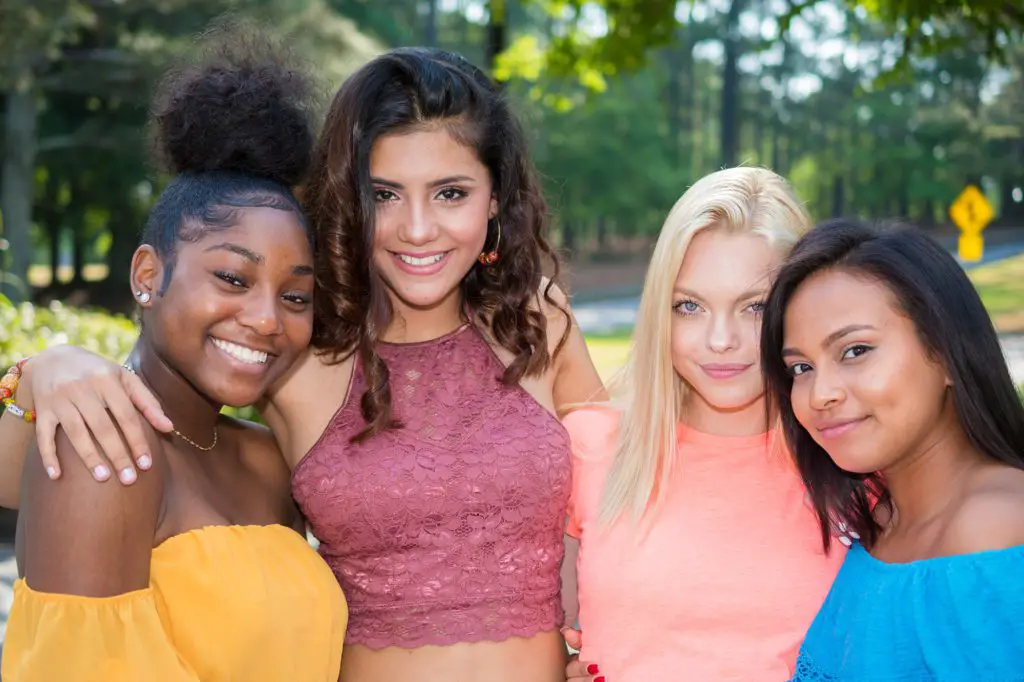 Have Your Comp Card Made
Once you have some pictures for a portfolio, have them put on a comp card. A comp card is a double sided card, usually 8.5″ by 5.5″ that shows a model posing and a headshot as well as statistics of the model. It is something that should be left behind at any modeling audition you attend.
Casting directors and model scouts get so many applications and see so many people live that it can be hard to keep everyone fresh in their mind. The comp card will serve as a reminder to them of who you are and what you can do.
Apply To A Local Modeling Agency
Once you've set yourself up you should apply to a modeling agency in your area. A modeling agency isn't the only way to break in with a company like American Eagle, but they will give you the best chance as they will be aware of modeling auditions that aren't available to the public.
Don't rush the process of picking a local agency and find one that has placed models in the types of roles that you are looking for. We always recommend to check out the social media of some of their current models to see what type of jobs they are getting.
Check With Modeling Agencies In Pittsburgh
American Eagle is headquartered in Pittsburgh, Pennsylvania. In our experience modeling agencies in the same city as the company headquarters have a better understanding of the inner workings of a company and usually are better at getting auditions for models.
Practice Your Posing
Posing both individually and in a group is vital to your success as a potential American Eagle model. There are specific poses they are looking for, but thankfully it isn't hard to figure out what they are. Go to the American Eagle website or an advertisement and practice all of the poses you see. The looks they are going for will remain pretty consistent from year to year.
Check In With Local Stores
While you can't just walk into a local store and get a national contract, there might be other opportunities that your local American Eagle store can offer you. Sometimes a local store might have a special promotional campaign or fashion show they are a part of and will need a group of models to represent them. This is the easiest way to break into modeling with American Eagle. It never hurts to just walk into a store and ask if they have anything coming up.
How Old Do You Have To Be To Model For American Eagle
To model for American Eagle you need to be 18 years of age. If you are not yet 18 and want to model for American Eagle you should start making preparations by getting represented by an agency, perfecting your portfolio and working on your modeling poses. When you turn 18 you can be cast as a model with American Eagle.
How Much Do American Eagle Models Get Paid
Models for American Eagle are paid a day rate for their work and work can last from one day to several weeks. The average pay for an American Eagle model is $29 per hour based on our conversations and surveys with models who have worked with them. You can expect to earn more if you have worked with them before and have experience.
Other Stores You Can Worth With
You might be interested in these other articles:
Modeling for American Eagle is a dream for many models. It can take time to get hired into one of these roles so don't give up and keep pushing towards your goal. While you are going through the process continue to improve your skills and most of all have fun with each opportunity you get.